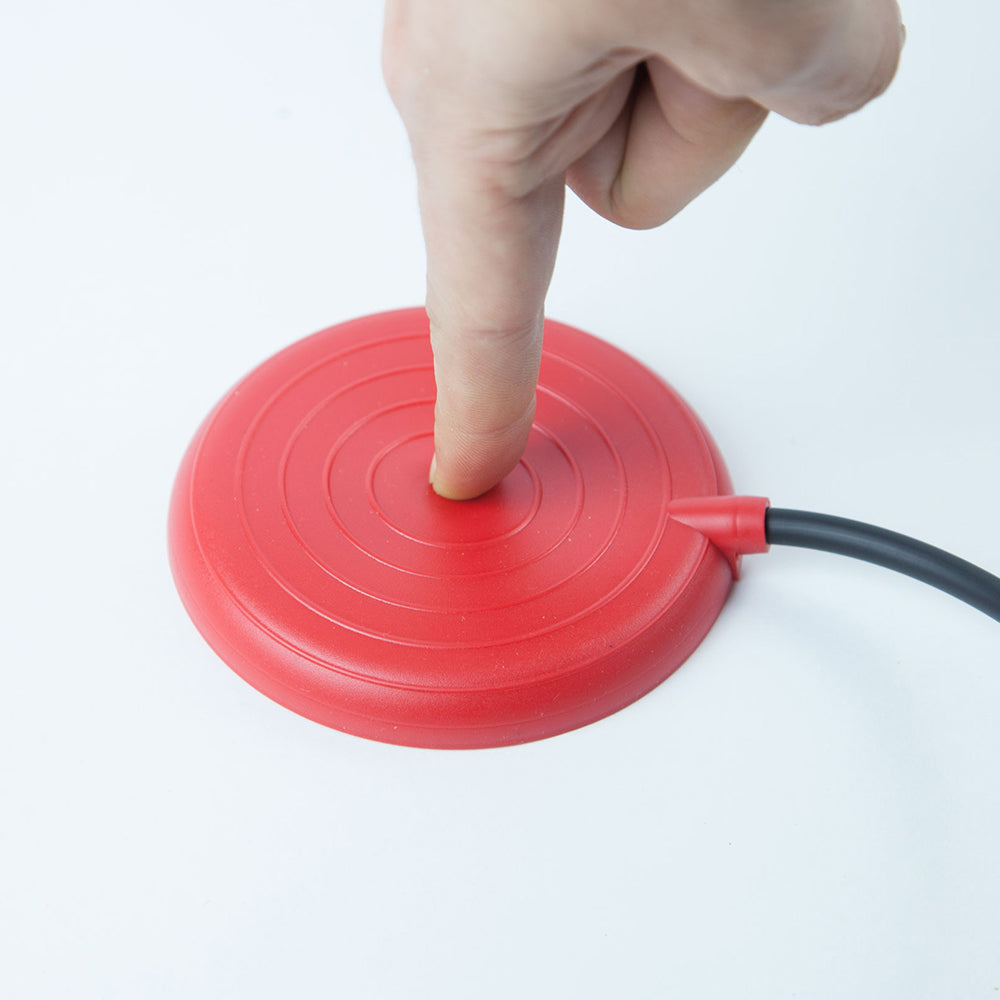 Easy Press Call Button for Nurse Call Systems
---
A highly sensitive and easy to push pressure pad.
Order Code: SQ
Suitable for use by those with limited functional movement. 
Can be placed anywhere, even in the bath. 
Activated by the lightest of taps from a hand, head or foot. 
Suitable as a replacement for traditional call buttons. 
Compatible with all nurse call systems. 
Includes easy press pressure pad, control box and a lead to plug into your call system. 
The big squashy call button is air operated and is linked to the air sensor via a thin rubber air tube.
The button plugs into a small adaptor unit. This contains the air sensor and measures the change in air pressure on the pad. This adaptor unit then plugs straight into your call system.
The button comes complete with a fitting bracket that allows it to be screwed to a wall or table:
Alternatively, it can be mounted to a variety of surfaces using the supplied sticky pads. 
View Touch Sensitive Button Instructions & Specification
View All Call Buttons
View All Easy Press Call Buttons
---
Share this Product
---
More from this collection
Do you have the correct connection?
This item has multiple connection options, please choose your preferrence from the list to proceed.