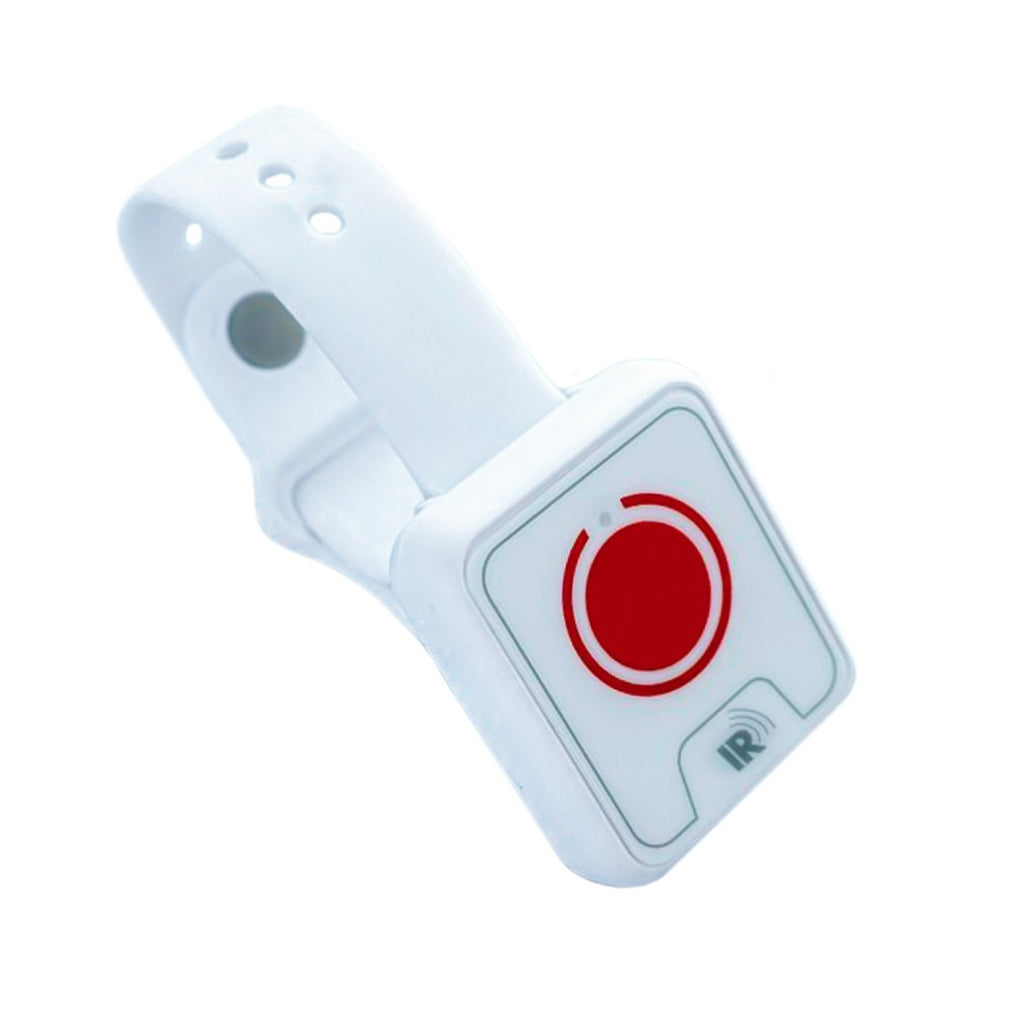 ---
Fall Sensor Watch
This product can be added to any of our pager sets or base stations. It is not supplied with a pager. 
Order Code: FW
Features
Waterproof - can be used in the bath or shower. 
Built-in call button. 
Automatically detects heavy falls. 
Raises an alert even if you can't. 
Wireless range of up to 200 meters. 

Ideal for the home and garden. 
The fall sensor watch will detect heavy falls (i.e. a fall which renders the person unconscious). Common with other fall sensor watches, it won't detect low impact falls - for example, a person sliding down the wall. 
There is a built-in call button that the person should always press if they fall and are able. 
If the person has a memory problem (e.g. dementia) and might not remember to press the button, consider a 'not returned to bed sensor' which will alert you automatically if a person does not return to bed within 20 minutes. 
View Fall Sensor Watch Instructions & Specification 
View All Fall Sensors
---
Share this Product
---
More from this collection
Do you have the correct connection?
This item has multiple connection options, please choose your preferrence from the list to proceed.