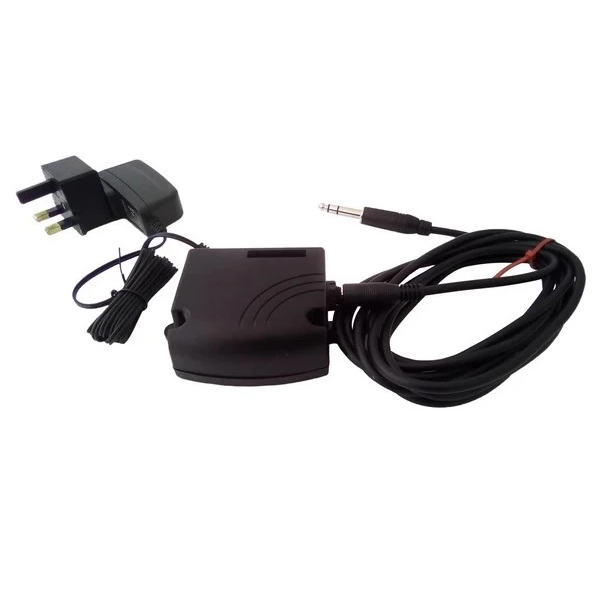 Wireless Relay for Nurse Call Systems
---
Connect multiple wireless sensors to a single nurse call point in a bedroom
Order Code: RELAY
Wireless relay plugs into nurse call bell socket. 
Linked to one or more wireless sensors. 
Allows wireless sensor to activate existing nurse call system. 
The wireless relay is mains powered and supplied with a 3-pin plug. It is also supplied with a cable to plug into the call bell socket. 
Typical applications:

- The chair in the bedroom is located on the opposite side of the room to the call point. A wireless chair sensor can be linked to the relay and will trigger the nurse call system. 
- The resident needs to have a wireless pendant on them when they walk around their bedroom or to the en suite toilet. 
- The resident is at high risk of falls and needs a fall sensor watch. If a fall is detected, the nurse call system will activated in the same way as when the call bell is pressed. 
---
Share this Product
---
More from this collection
Do you have the correct connection?
This item has multiple connection options, please choose your preferrence from the list to proceed.